CoachTube
I found CoachTube online today and I have to say it is an awesome website. Think of it as Youtube for sports coaches and players or student athletes.  I am most specifically interested in how CoachTube relates to basketball. Click here to learn more: Coachtube.com/Basketball
There are videos on Lacrosse, Baseball, Basketball, Football, Tennis, Track and Field, Soccer, Hockey, Golf, Volleyball, Softball plus 20 other sports and categories.
If you live anywhere in the world and have an internet connection,  you can be taught how to play or coach by some of the best Coaches in the World!! This is truly an amazing idea and it is fairly cheap too.
If we just look at Basketball alone on CoachTube there are so many categories. There are ball-handling, drills, youth coaching, Defense, E-books, Shooting, Strategy, Women's specific and Youth Basketball.
I can't wait to buy a few of the titles and get learning myself. As a Coach I am never satisfied with my knowledge base. All of the best Coaches are always learning and striving to be better.
The best thing about CoachTube is that these are not just simple videos but rather complete Courses on the subject matter. If you have ever heard of the Khan Academy for academics, this kind of reminds me of that.
A few Specific examples
Let's say you are a big fan of Michigan State's Tom Izzo. You can learn straight from the man himself. He is a great coach and he'll guide you through Defense and Rebounding lessons.
How about a Coaching Legend,the late Pat Summit. She was a phenomenal Coach. Her series is all about Coaching Women's Basketball.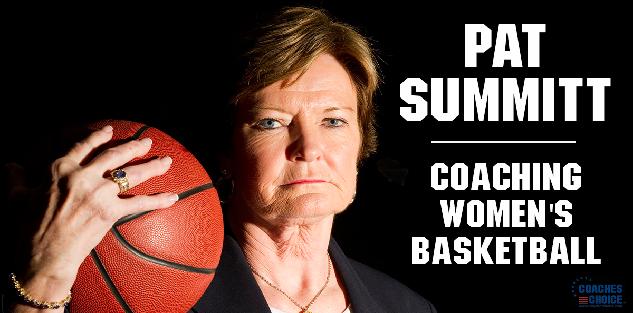 Another Coach who has numerous videos on CoachTube is my friend Lason Perkins. I would definitely check out what he has to offer. He does lots of stuff with European and International Basketball. Lason was also a guest on an Online Basketball Clinic we did a few years back at our Online basketball Clinics website.
That's about all for now.  I will share more news about CoachTube in the next few days.